Viewing topic: AWDoR Map Editor
AWDoR Map Editor by St_Johnston
Submitted on 16 Oct 2009 06:52
---
Topic description:
Oh hey, I just realised I never posted my map editor here, just on the forums, so uh, here it is.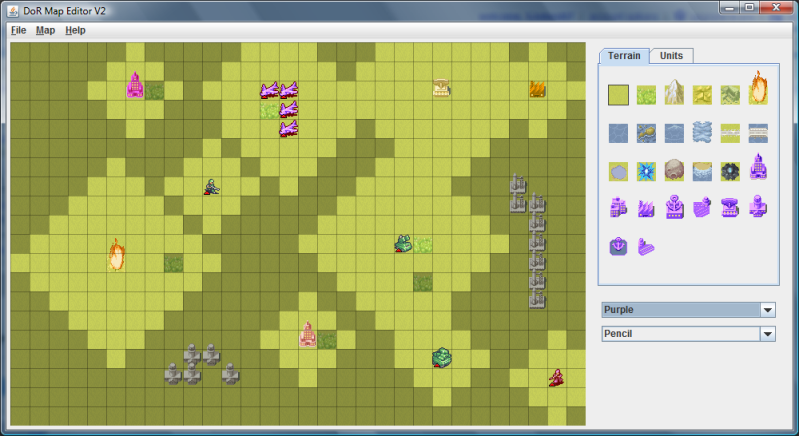 Download link
.ZIP file
Major Updates
* Removed the Undo/Redo functionality because it was ridiculously inefficient and buggy (it will make a return though (I hope))
* FoW effects
* More armies
* Army Swap
* Removal of size cap
Known bugs
* River -> Sea tile priority is wrong
* Small graphical bug with shoals
* Painting on top of talon guns
Possible Future Features
* Weather effects
* AW Cursor
* Nest
* Animated sprites
* Army colour editor
I am currently open to suggestions for new features and/or what to add next.
---
Replies: (from newest to oldest; first post)
Page 1 of 2 (total of 23 posts) – 1 2
---
You must be logged in to reply to topics. If you don't have a user account, create one first.